Fiona and Friends: School of Senses is a tactile children's book created with the intent of fostering engagement and relationships between sighted and visually impaired elementary students. The book covers some of the unique ways that blind students interact with their environment, while also trying to promote diversity and inclusivity.
Meet Fiona. She goes to school with kids of all different shapes, sizes and abilities. She loves to meet new friends because they teach her new ways to do the things she does everyday! Join Fiona as she introduces us to some of the friends she has made and the unique activities they love to do with their senses.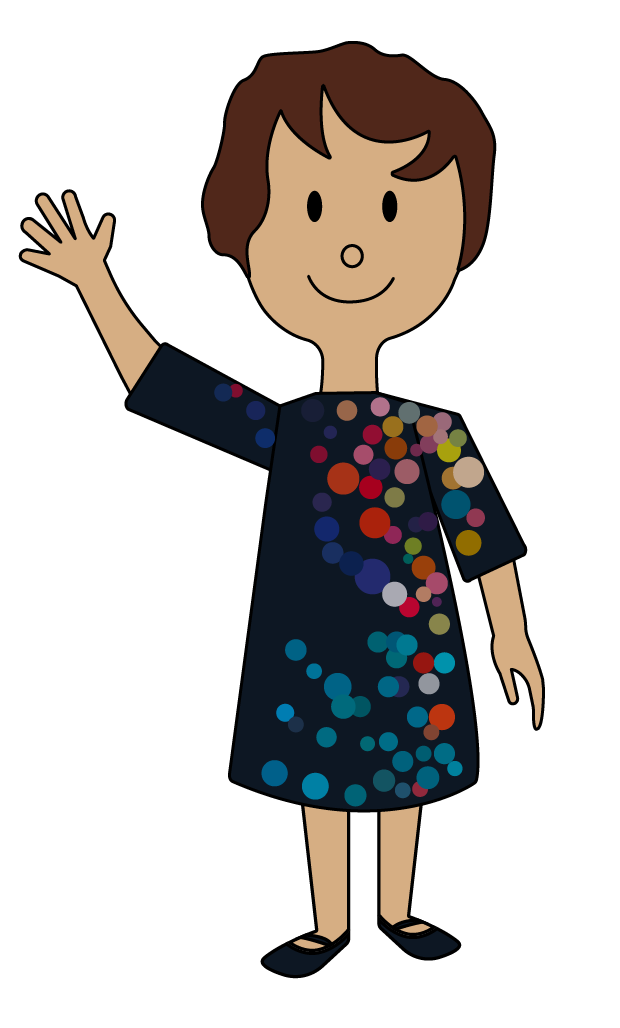 This children's book features braille for its visually impaired audience members while also giving sighted readers an opportunity to experience something new. With its specially designed typeface, the story aligns braille cells with English glyphs to allow readers to follow along with each letter in braille.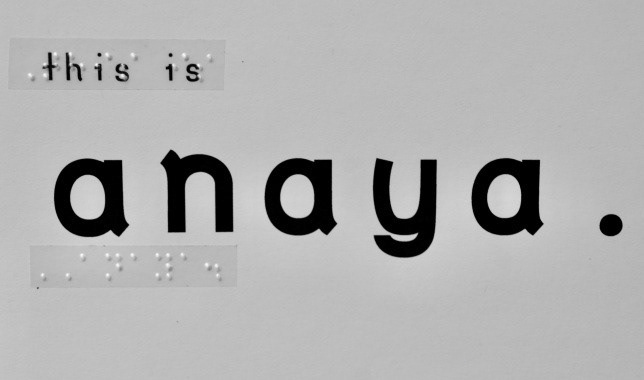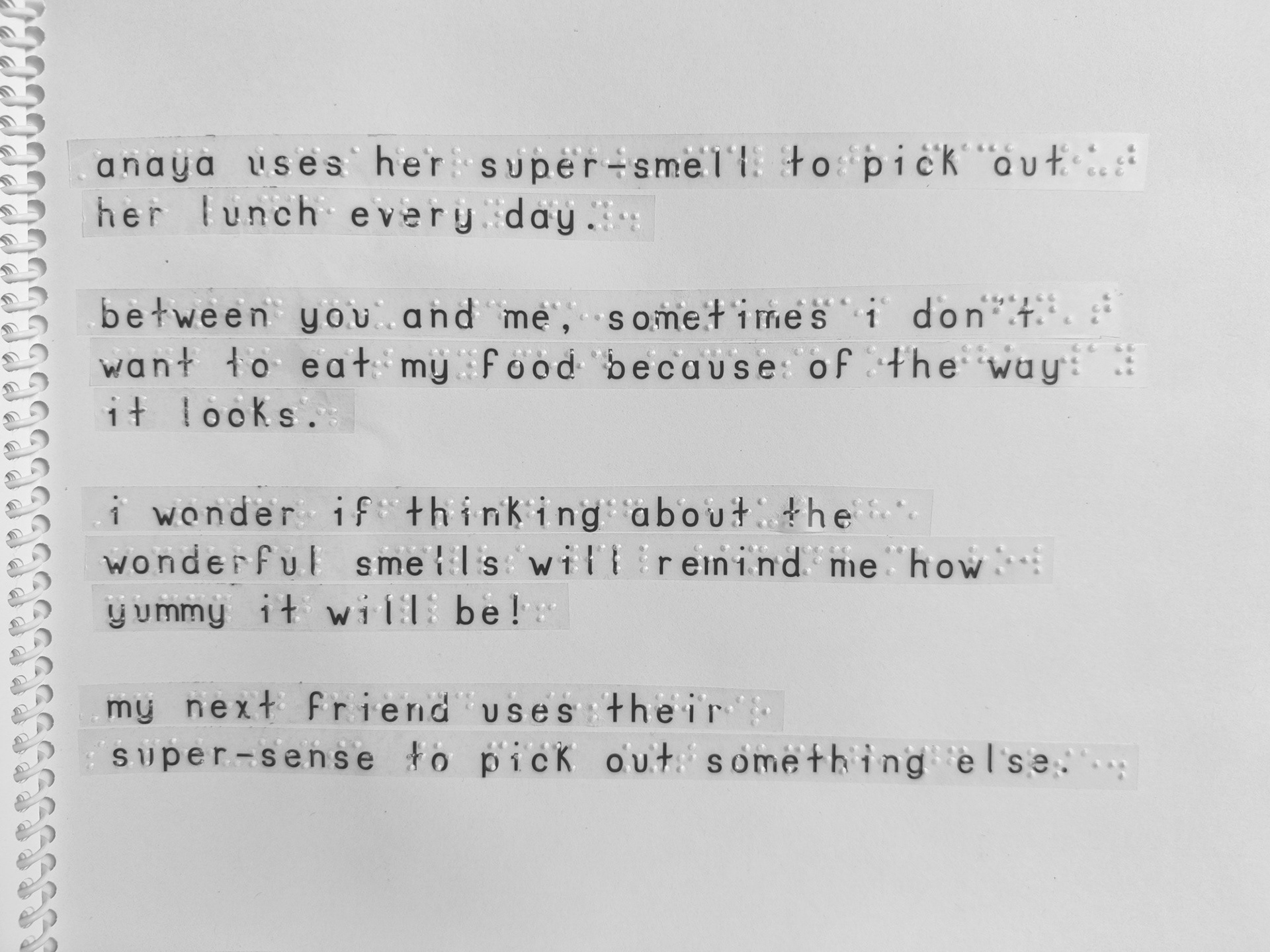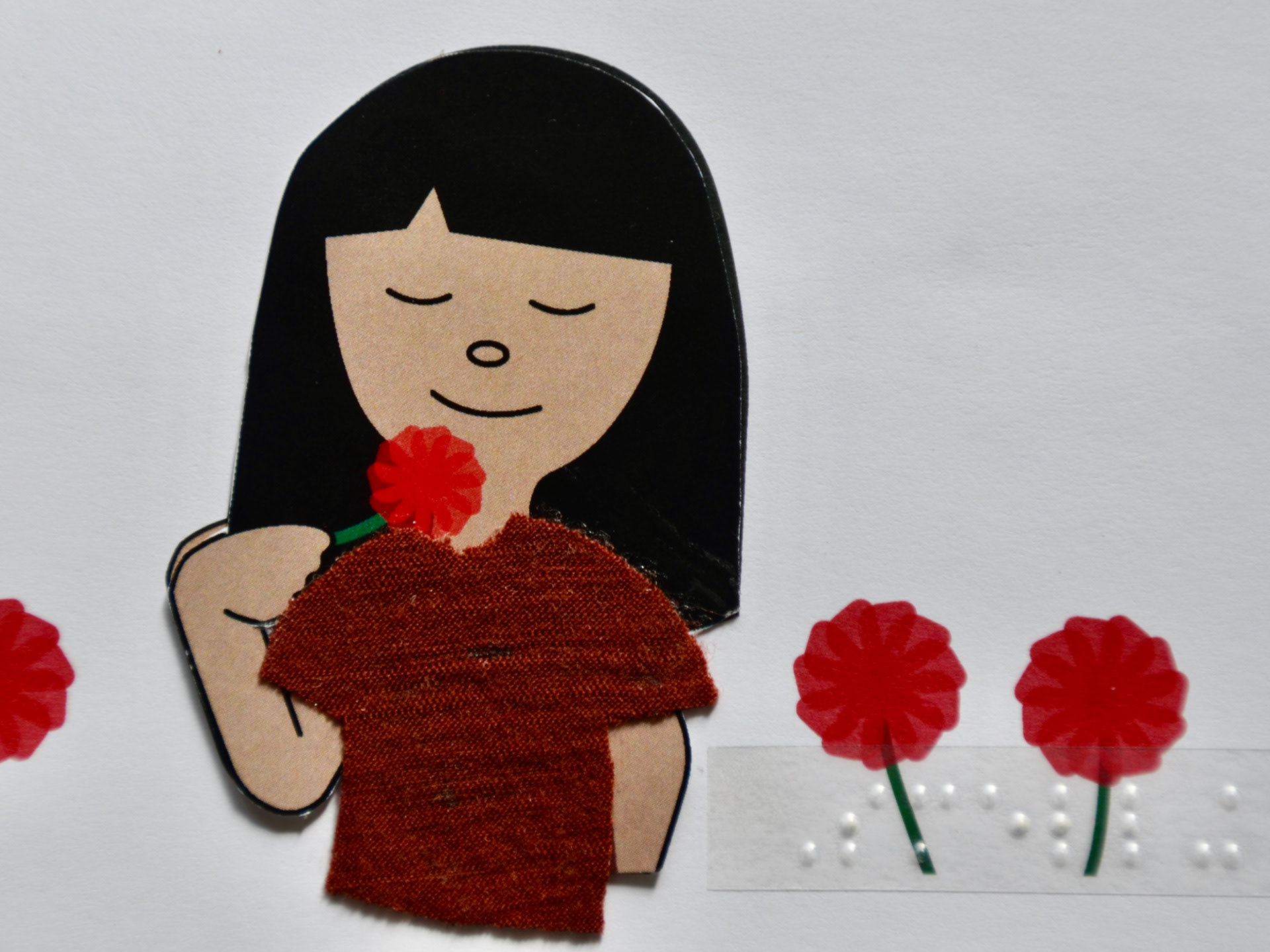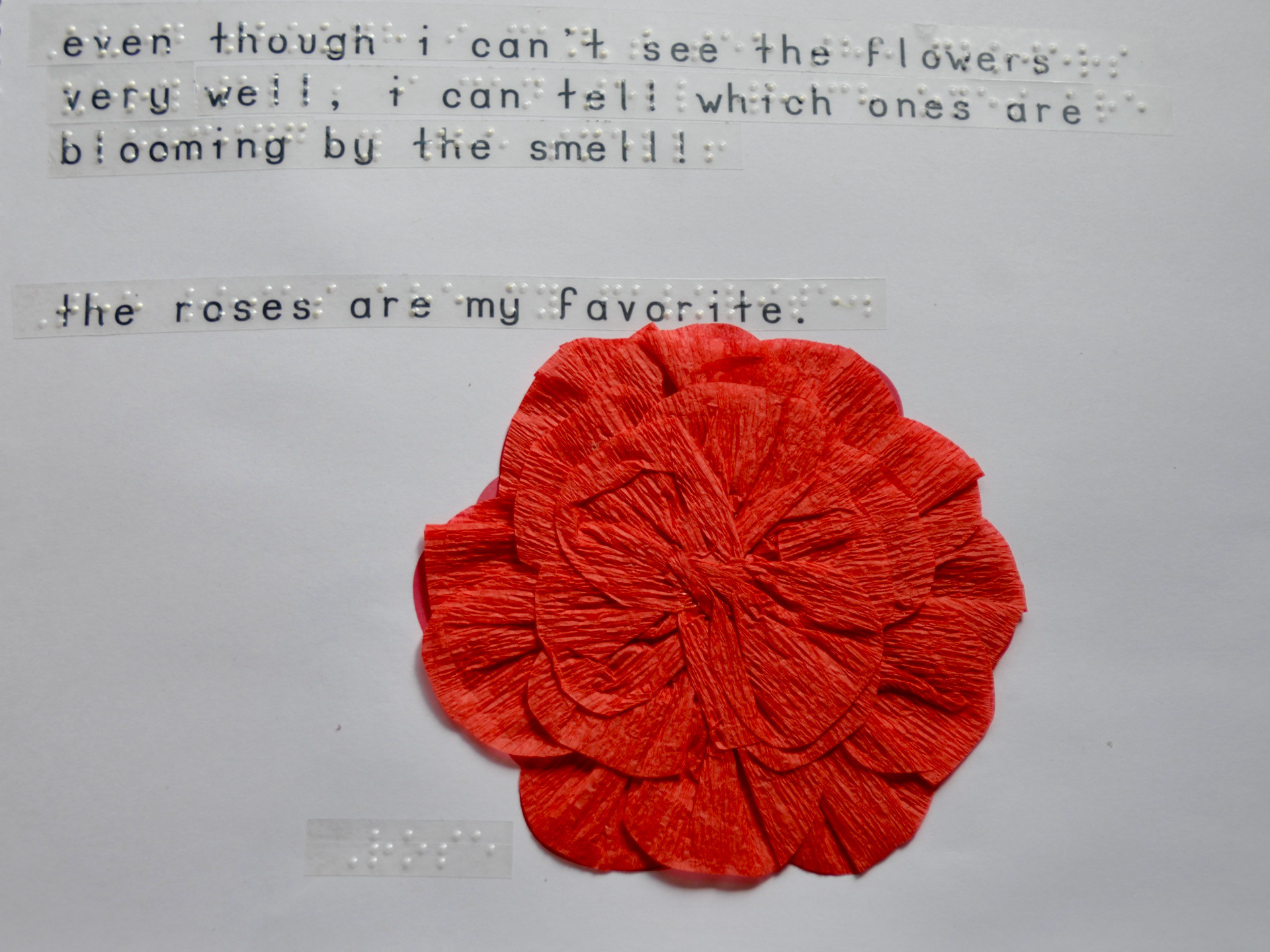 To further accessibility and interactivity, this book was made with images that each have tactile components. This not only helps to heighten the experience of visually impaired readers, but encourages sighted readers to pay closer attention to senses besides sight.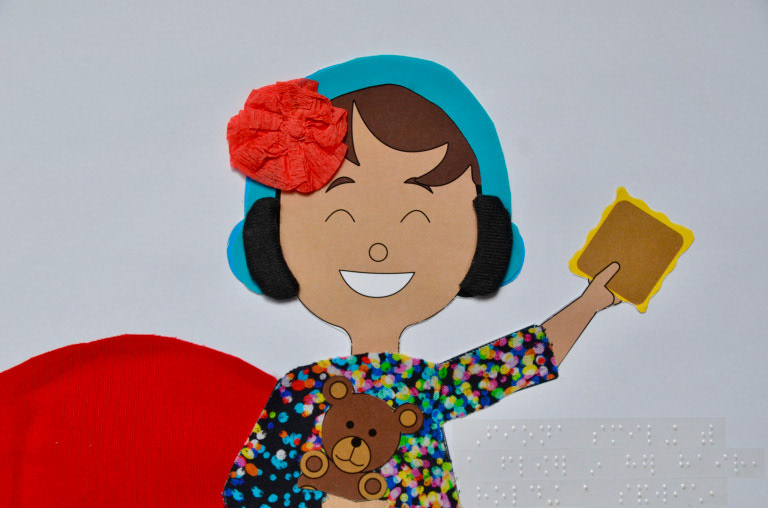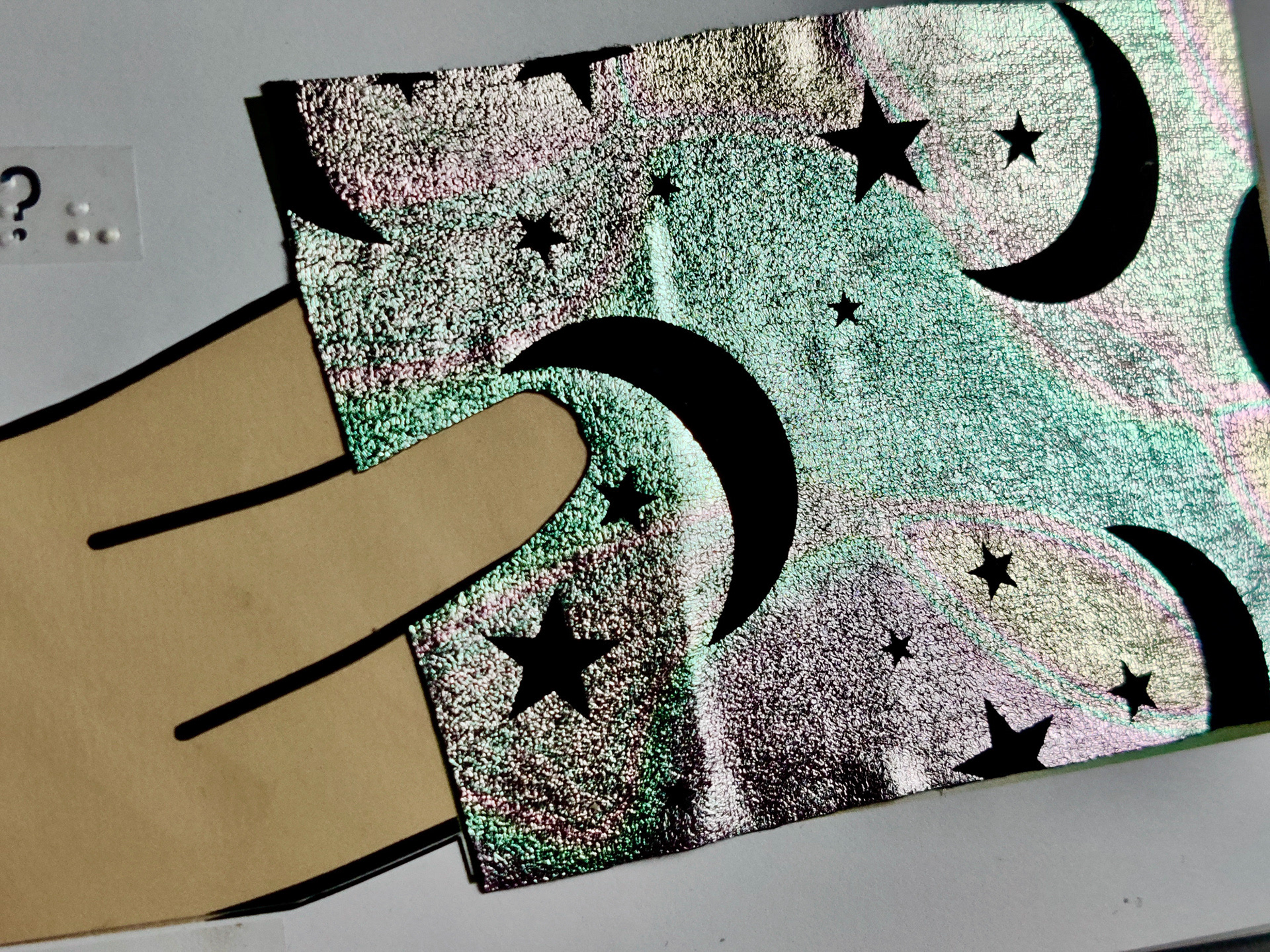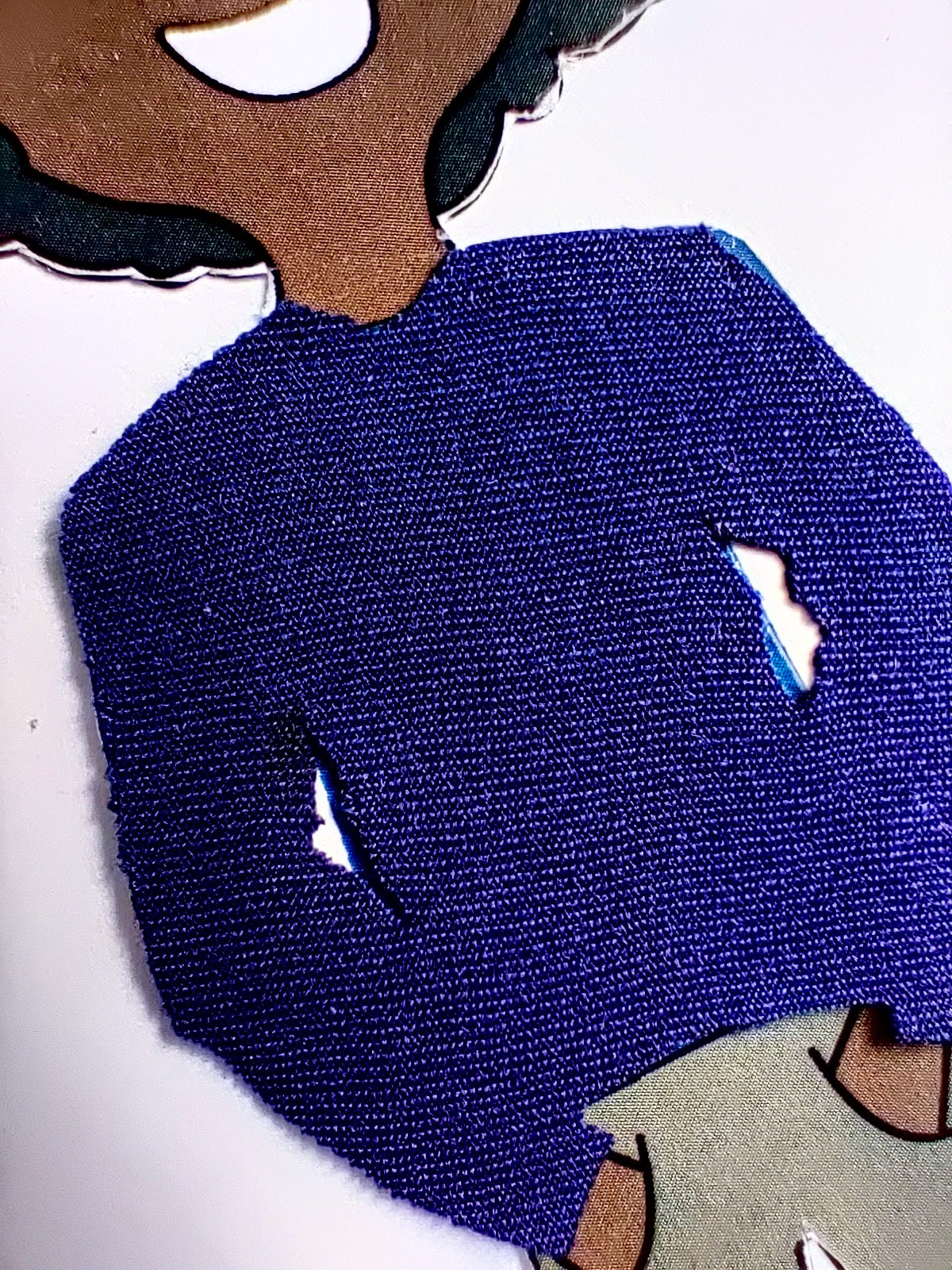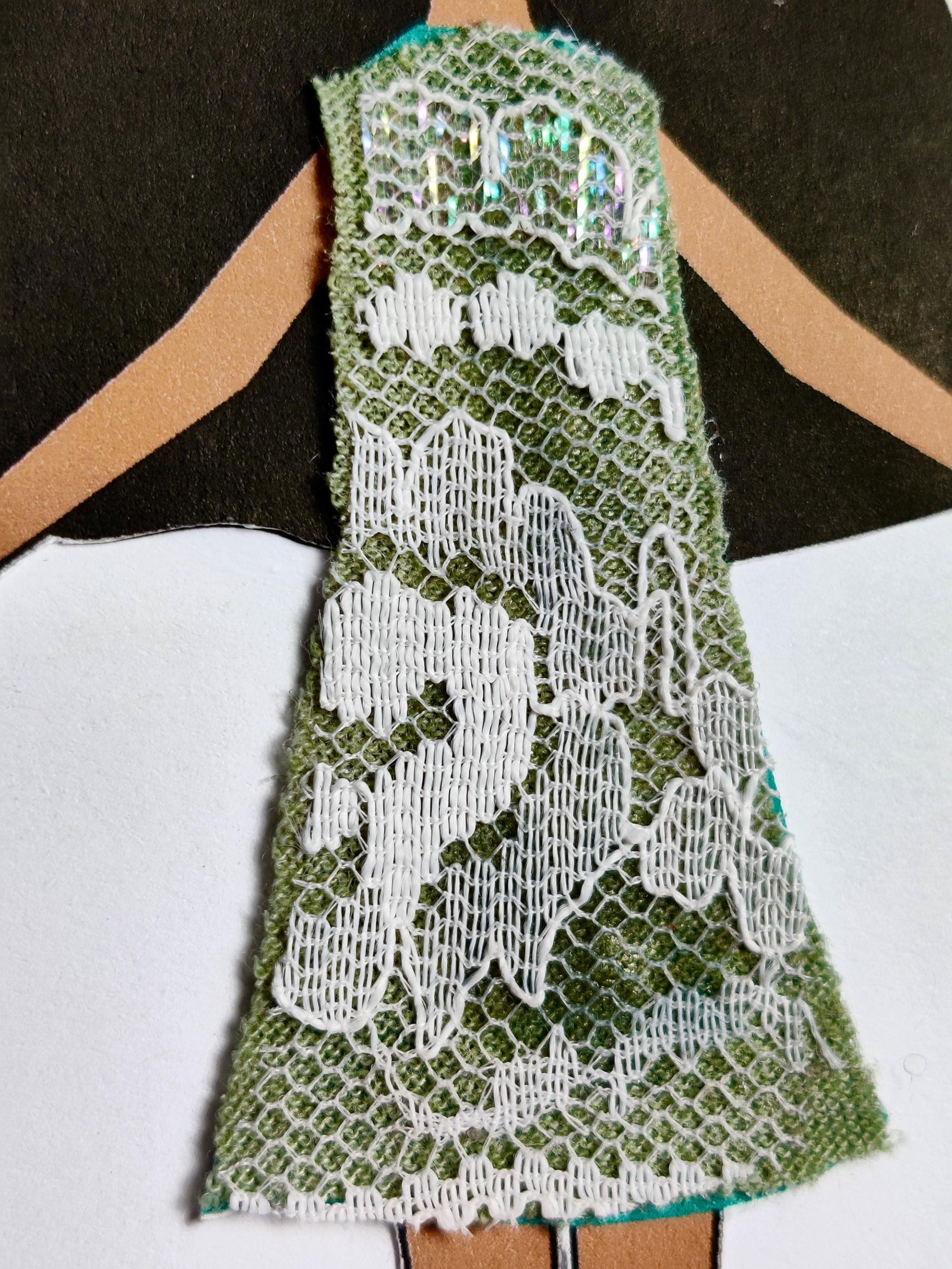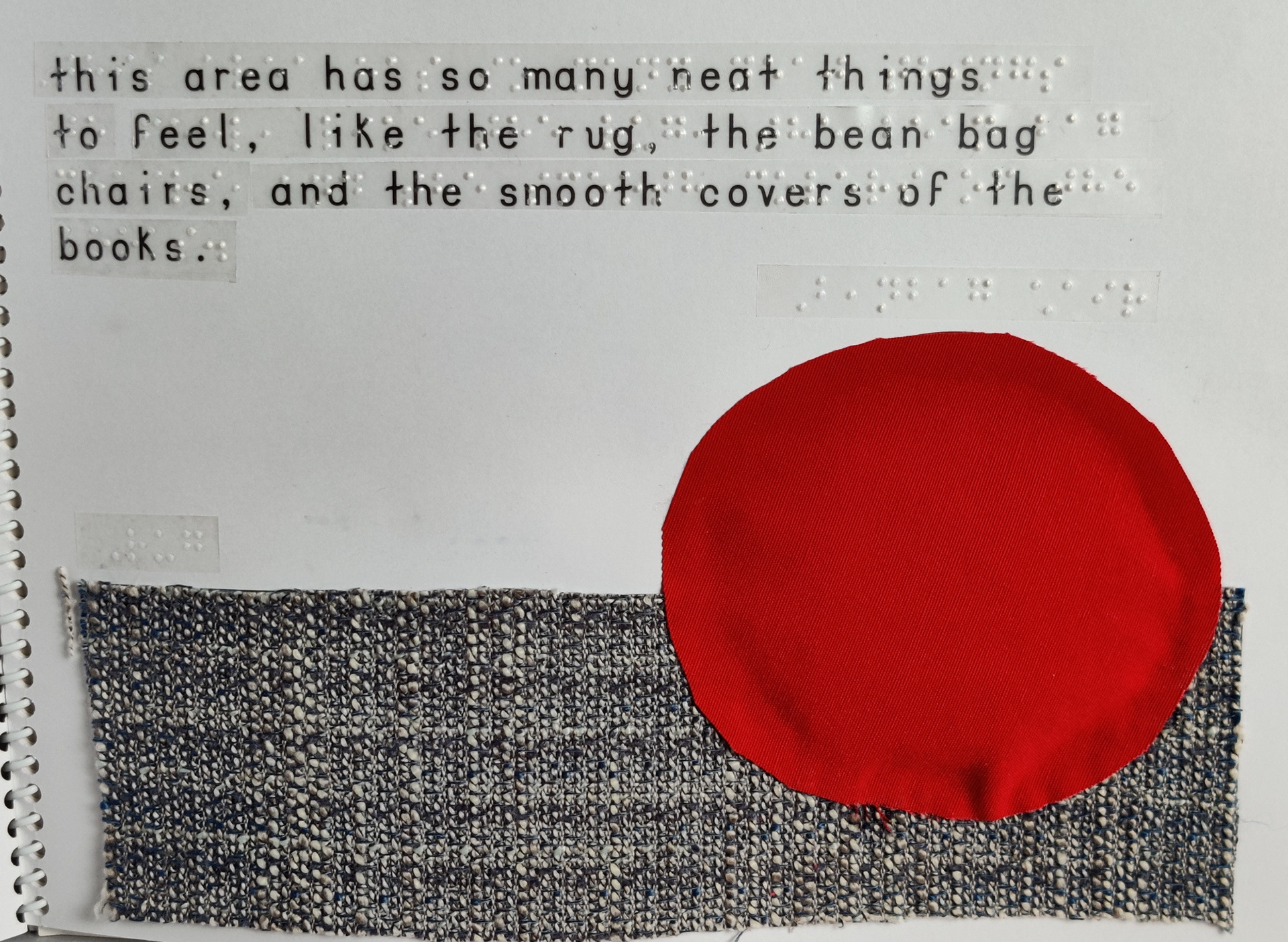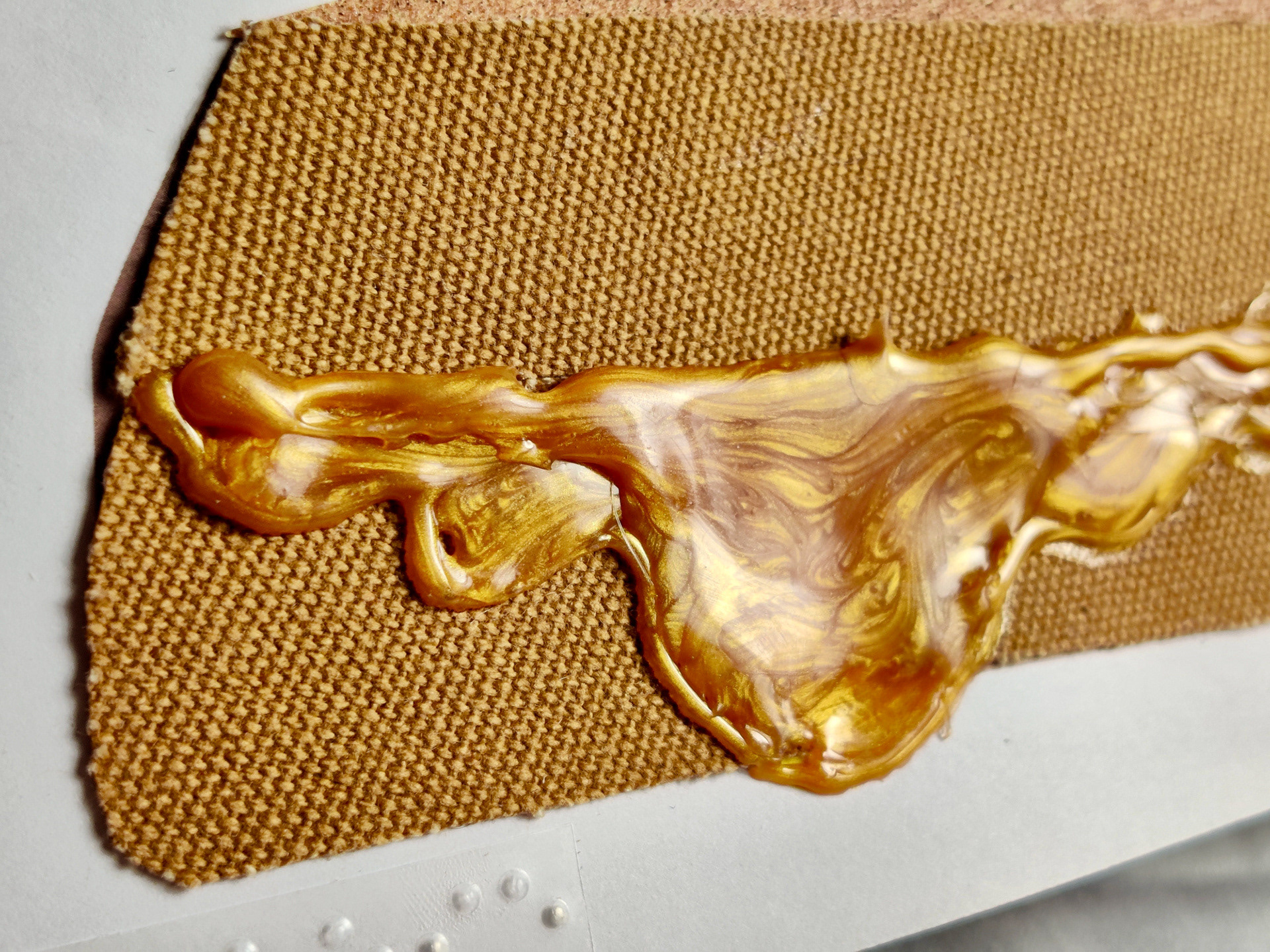 Emily Moore and I worked together to make this project possible. 
Want to learn more about how we created the book? 
Check out our progress blog.