Por Venezuela (For Venezuela) is a series of paintings that exposes the painful perspectives of the Venezuelan people. The minimalist text-based paintings express the pain experienced by protestors in Venezuela, screaming in hopes that their voices are heard.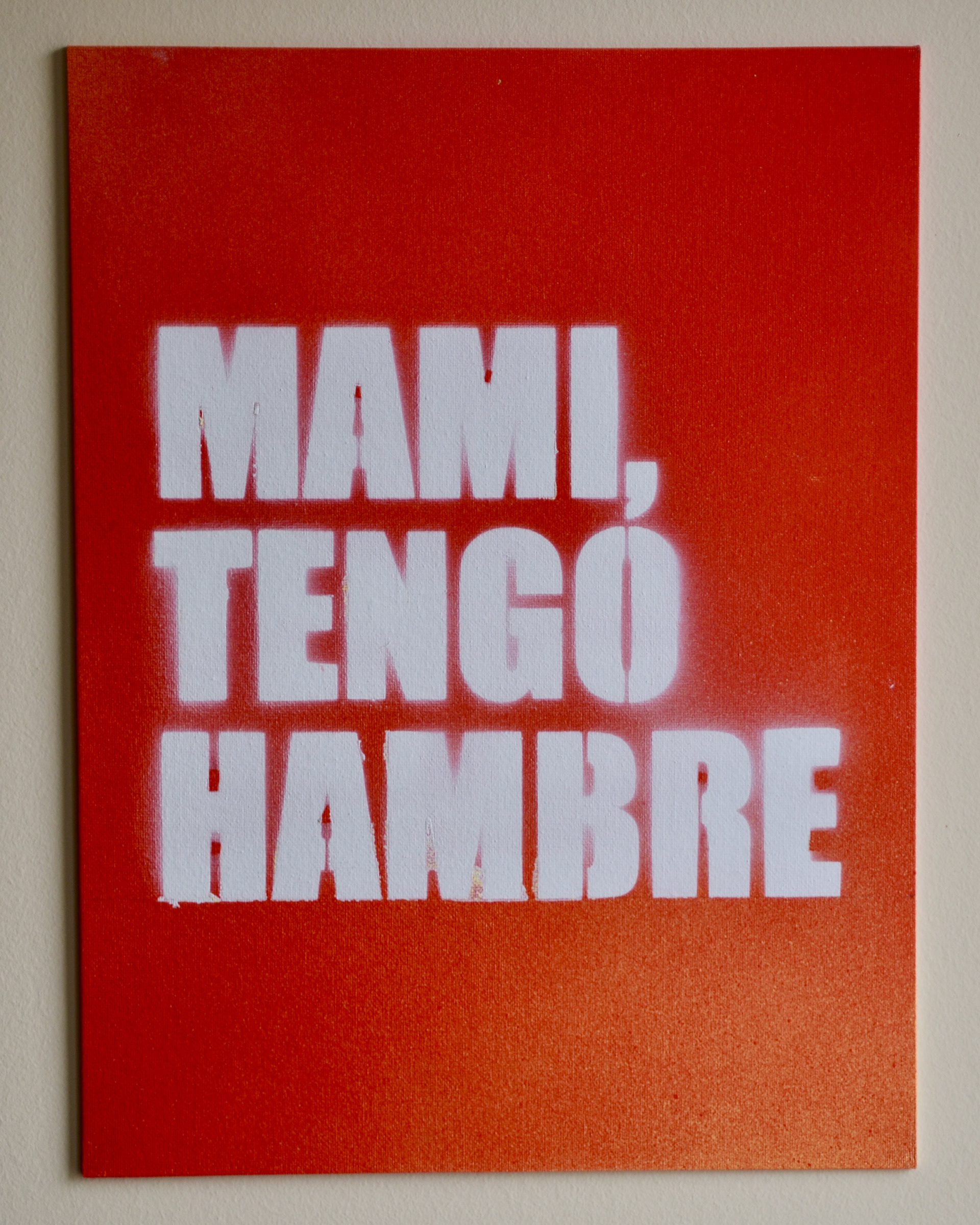 Mami, tengo hambre –
Mommy, I'm hungry
Due to the lack of food, clean water, and basic living necessities,
Mami, tengo hambre
 is the voice of a young child asking his or her mother for food. Standing in the shoes of a parent with no means to provide for their child, this piece gives the viewer the painful perspective of many Venezuelans today.
​​​​​​​Ya no alcanza ni para soñar –
There's not even enough to dream
This painting quotes the words of a protester's handwritten sign at a march in Venezuela. Given that one US Dollar is B$248,847 Venezuelan Bolívares Fuertes, and Venezuela's current hyperinflation rate is 10 million percent more than it was in 2018, people can't afford to buy milk, eggs, soap, or coffee. With such a high devaluation of goods, they can't even afford to dream anymore.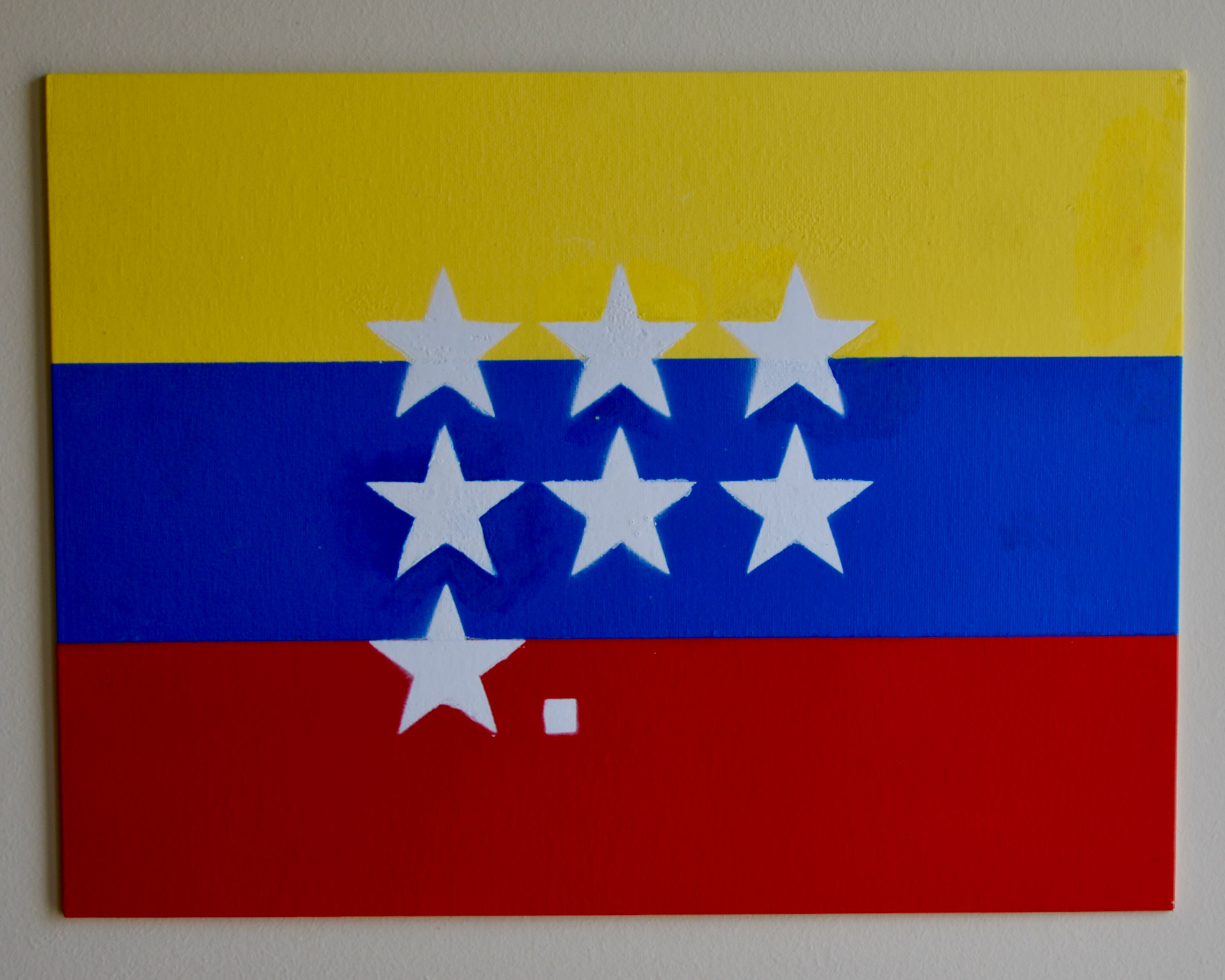 7 estrellas y punto. – 7 stars, period.
The original seven stars on the Venezuelan flag represent the seven providences that supported Venezuelan independence in 1830. Today, because of the former dictator Hugo Chavez Frias, since 2006, an 8th star was added to honor Simón Bolívar, former military leader. Many Venezuelans who oppose Chavez see the 8th star as a symbol of his reign and choose to deny it. Our true Venezuelan flag has 7 stars, period.